Hachinohe ramen
Made with local ingredients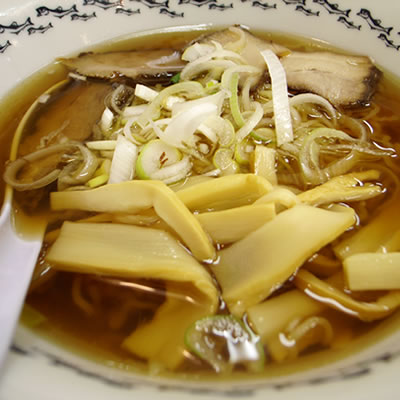 Hachinohe ramen is a local ramen dish available in Hachinohe City in Aomori Prefecture.
Stores are not allowed to serve Hachinohe ramen without the Hachinohe ramen registered trademark from the Hachinohe Ramen Association.
The ramen dish is unique in its abundant use of local ingredients such as chicken from the Nanbu region or anchovies from Shirogane paired with locally grown vegetables.
Hachinohe ramen is relatively new and was created when the Tohoku Shinkansen line was extended to Hachinohe station around 20 years ago.
As a ramen dish made on local produce, Hachinohe ramen enjoys a very good reputation among ramen lovers so how about trying some for yourself.
協力企業:有限会社ハレルヤイズム
協賛企業:一般財団法人 日本ラーメン協会