Kurume ramen
There are many variations of its soup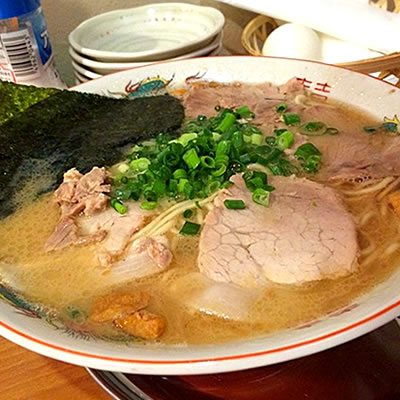 Kurume ramen refers to the ramen served around Kurume City in Fukuoka Prefecture.
Kurume ramen is known for its tonkotsu (pork bone) base and straight, thin noodles.
It is said that tonkotsu ramen began with Kurume ramen, and this flavor has influenced all the prefectures on the island of Kyushu bar Kagoshima Prefecture.
The flavor of Kurume ramen differs between stores, however, overall, the noodles are served quite firm and are a little thicker than Hakata ramen.
While the broth of Hakata ramen is also very popular, Kurume ramen's broth is stewed for longer than Hakata ramen, giving it a reputation as a rich, strongly flavored soup.
However, depending on the store, some restaurants also offer a light tonkotsu broth, and Kurume ramen's broth stands out as having more varieties than Hakata ramen.
協力企業:有限会社ハレルヤイズム
協賛企業:一般財団法人 日本ラーメン協会