Sapporo ramen
One of Japan's Big Three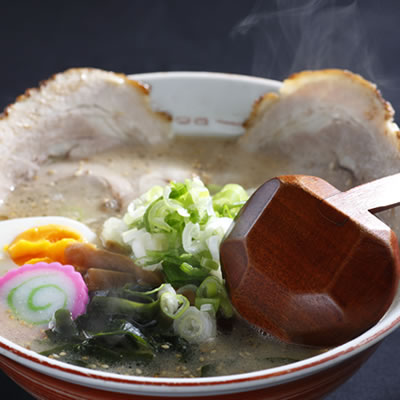 Sapporo ramen is a local ramen dish from Sapporo City in Hokkaido, and is also Sapporo's most famous food.
As per the "Sapporo Number 1 Miso Ramen" instant noodles, Sapporo ramen is known for its miso broth, which uses tonkotsu (pork bone) stock and a rich miso-based soup.
The dish is made with aged, wavy noodles with a high water content, characterized by their stickiness.
There are many restaurants offering Sapporo ramen around Sapporo station, making it easy to grab a bowl en route to New Chitose airport.
As a major tourist destination with many visitors, a lot of stores in Sapporo offer unique meals such as ramen topped with crab or scallops, or other fancy foods to appeal to tourists.
This is one of Japan's most famous types of ramen and definitely one to try if you're visiting Hokkaido.
協力企業:有限会社ハレルヤイズム
協賛企業:一般財団法人 日本ラーメン協会