Hakodate ramen
One of Hokkaido's Big Three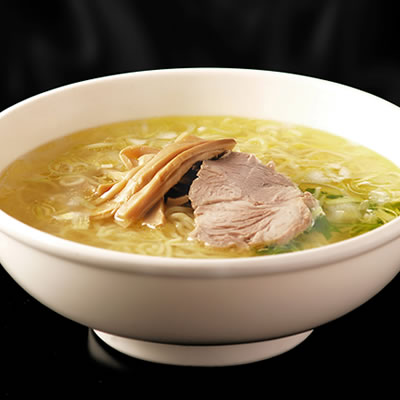 Hakodate ramen is one of Hokkaido Prefecture's 3 main ramen dishes alongside Sapporo and Asahikawa ramen.
In the Hakodate area, the ramen is sometimes referred to as "Shina-soba".
Hakodate ramen is made with tonkotsu (pork bone) or chicken stock combined with a salty tare (essence placed at the bottom of the bowl for flavor) for a salt based broth, and uses straight noodles of medium thickness.
Hakodate ramen become widely known relatively recently compared to Sapporo and Asahikawa ramen - it is said it became famous about 20 years ago when Nisshin Foods began selling "Hakodate Ramen" instant noodles.
Sapporo, Asahikawa and others types of ramen tend to have many different versions with new combinations being created all the time, however Hakodate ramen stands out as a dish with few variations characterized by simple ingredients in a clear, salty soup.
協力企業:有限会社ハレルヤイズム
協賛企業:一般財団法人 日本ラーメン協会