Kitakata ramen
One of Japan's Big Three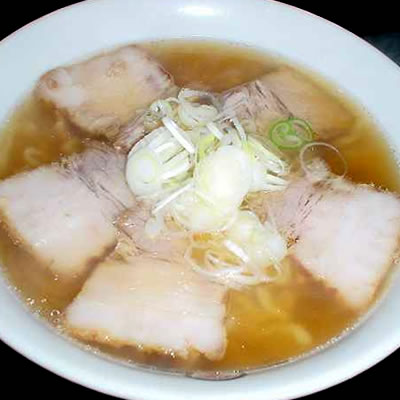 Kitakata ramen is one of Japan's 3 famous ramen flavors, with Sapporo known for miso, Hakata known for tonkotsu (pork bone) and Kitakata known for its shoyu (soy sauce) based broth.
Kitakata ramen is a local delicacy of Kitakata City in Fukushima Prefecture.
The noodles used in this dish are unique; they are flat and thick (4mm), but soft despite their thickness.
A ramen dish with a history, Kitakata ramen is thought to have been created around 80 years ago.
The ramen businesses in Kitakata created a ramen cooperative to try and get Kitakata ramen registered as a local cuisine, however, as it is already well-known throughout Japan, they were unsuccessful in their application.
Nevertheless, this is one of Japan's most famous ramen flavors so please make sure you try a dish if you visit Japan.
協力企業:有限会社ハレルヤイズム
協賛企業:一般財団法人 日本ラーメン協会