Romen
One to try in Nagano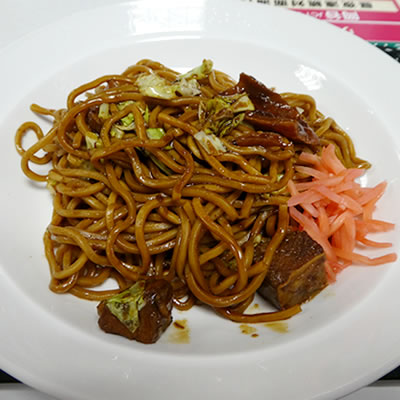 Romen is a ramen dish of Inashi City in Nagano Prefecture and is made with thick, steamed Chinese noodles and topped with meat (such as mutton) and stir-fried vegetables.
Although this unique regional noodle dish has been around for 60 years, it has recently become a well-known B-grade food (junk food) nation-wide.
There are two types of romen dishes, one made with a shoyu (soy sauce) based broth served in a soup with boiled vegetables and one which serves the noodles fried up with the other ingredients, yakisoba style.
When first served in a restaurant, the romen noodles are quite bland in flavor, and it is the custom to make it your desired taste by using condiments including vinegar, soy sauce, Japanese sauce, sesame oil, seven spice and garlic.
The dish originated in the restaurant "Banri" which is located by the Tenryu river.
Filled with lamb and garlic, you will find it a very hearty meal.
協力企業:有限会社ハレルヤイズム
協賛企業:一般財団法人 日本ラーメン協会