Tamana ramen
Known for its roasted garlic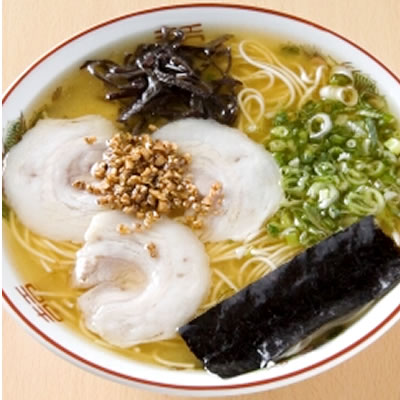 Kumamoto ramen are popular in Kumamoto Prefecture, but so are Tamana ramen.
Tamana ramen is the name given to a ramen dish served around Tamana City in Kumamoto.
The seaweed farming industry in Tamana City is said to be the reason for the uptake of ramen stores in the area.
There is also the fact that ramen is a dish enjoyed by marine workers as a meal to warm them up quickly when they come off the job.
Tamana ramen is characterized by its rich tonkotsu (pork bone) broth, medium-fine, straight noodles and roasted garlic.
Each ramen shop uses its roasted garlic differently, with some stores deep-frying dried garlic in oil and others stir-frying it in a pan.
In some restaurants, staff will even sprinkle the garlic directly onto patrons' meals to taste.
協力企業:有限会社ハレルヤイズム
協賛企業:一般財団法人 日本ラーメン協会