Wakayama ramen
Known for its light flavor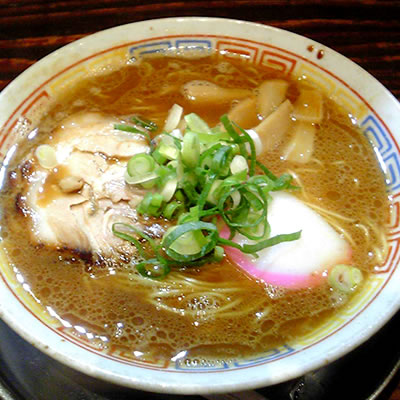 Wakayama ramen is a popular local ramen dish eaten in specialty stores and bistros and much-loved by locals in the northern part of Wakayama Prefecture.
The locals don't refer to it as Wakayama ramen, but instead use a general Japanese word for ramen - chuukasoba (Chinese noodles).
Picked up by a number of media outlets, Wakayama ramen is also popular with ramen lovers.
Wakayama ramen was commonly served in the outdoor food stalls that lined the terminal of a tram that used to run, with shoyu (soy sauce) ramen enjoying a good reputation.
Because of this, there was a time when Wakayama ramen was known as "depot-style".
Reflecting this tradition, there are many ramen shops that still go by their "depot-style" stall number today.
The ramen broth is known for its balance of the umami of soy sauce and the rich flavor of tonkotsu (pork bone).
協力企業:有限会社ハレルヤイズム
協賛企業:一般財団法人 日本ラーメン協会