Kushiro ramen
Aiming for number four in Hokkaido ramen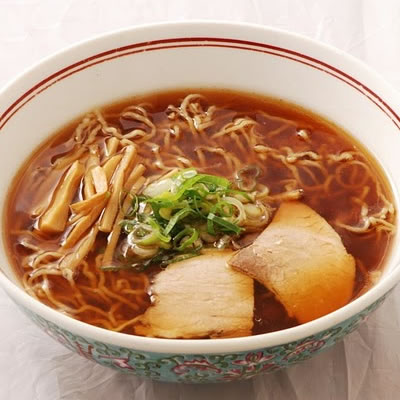 Kushiro ramen refers to ramen noodles that can be eaten in Kushiro City in Hokkaido Prefecture.
The dish is characteristic of the city's fishing industry, and features fast-boiling thin, wavy noodles which mean that the ramen can be served very quickly after ordering.
It is said that this originated in order to serve a warm bowl of noodles to fishermen coming into port after work as quickly as possible.
Once the dish used only tonkotsu (pork bone) broth, however there are now a soups with a range of flavors including chicken stock.
Within the many flavors now available, Hirogin in Suehiro-cho is one restaurant famous for serving traditional Kushiro ramen.
Sapporo, Hakodate and Asahikawa are known as Hokkaido's 3 famous types of ramen, but the local tourism office is working to have Kushiro ramen included to make it 4.
協力企業:有限会社ハレルヤイズム
協賛企業:一般財団法人 日本ラーメン協会